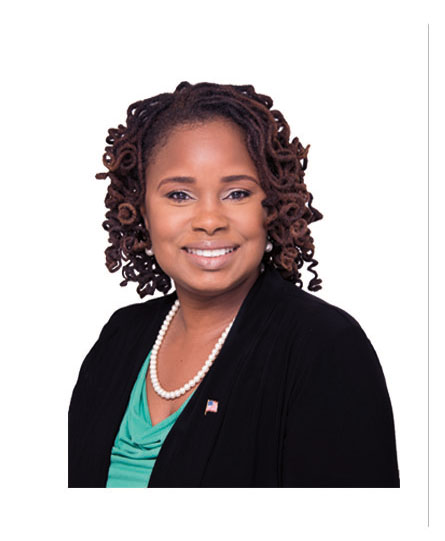 Suzanna Coleman is running for the Alabama State House of Representatives in District 15. Suzanna is a lawyer and licensed social worker as well as a wife, mother, entrepreneur, and life-long advocate for people from all walks of life. Suzanna was raised to value hard work. Her dad was a mechanic and a decorated WWII veteran. While her mom was a food warehouse clerk and member of the local union. Suzanna earned her BA and MSW from the University of Alabama and her JD from Birmingham School of Law while working during the day. After earning her law degree and passing the bar, she opened the SLC Law Group, LLC in McCalla, AL.
Suzanna and her husband, Randolph, have two children. They are members of the Worship Center Christian Church where Suzanna serves in ministry. She is also a member of several legal and political organizations, as well as Alpha Kappa Alpha Sorority, Inc. She enjoys spending time with her family, attending sporting events, traveling, and volunteering in her community and state.
Why She's Running
As a first-generation college graduate, Suzanna believes in excellent public education opportunities with multiple pathways to a successful future. She supports economic development initiatives that lead to jobs and prosperity, as well as legislation that protects children and seniors.
Suzanna's other priorities for District 15 include building safe communities by supporting citizens and law enforcement, backing small businesses and local infrastructure investment, and providing adequate access to affordable healthcare.
Suzanna will be a strong voice for working families. She understands the needs and concerns of families struggling to make ends meet. In the legislature, she will work to increase education funding for all learners; safeguard civil liberties; and promote economic opportunities to create living-wage jobs that improve the well-being of families in District 15.